Contact Us
Barceló Bávaro Palace Deluxe - All inclusive
Vacation Store Miami offers All Inclusive Vacations at unbelievable discounts on an extensive selection of resorts in the Caribbean. Let our professional staff help you find your perfect family vacation, weekend getaway, spring break vacation or that special honeymoon.
Why choose Vacation Store Miami?
Amazing Prices on Caribbean Vacations.
Over 20 years of experience.
Did we mention LOW PRICES?
Satisfying our Guests is our principal aim. Therefore we would like to facilitate the reservations process with our telephone reservations service. If you need help, contact us by phone or EMAIL US.
Call Us Nationally at 1(888) 774-0040 or at (305) 774-0040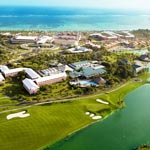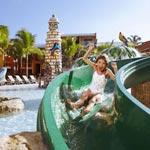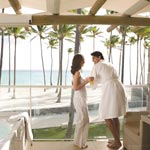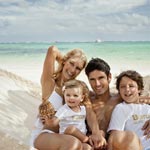 Barceló Bávaro Palace Deluxe hotel services
Access to the facilities and services of all hotels in the Barceló Bávaro Beach Resort complex.
Gastronomy
Breakfast, lunch and dinner in all 11 restaurants, including 2 buffet restaurants, a snack bar that's open 24 hours a day and 6 a-la-carte restaurants: Mexican, Japanese, Spanish, Italian, meat and seafood. There are also 2 exclusive restaurants for adults only at Barcelo Bávaro Beach.
All the a-la-carte restaurants require a reservation and have a dress code.
The restaurants La Comedia and Chez Gourmet are only included in the all inclusive package for Club Premium guests; there is an additional cost at these 2 restaurants for regular guests.
13 bars, including a sports bar open 24 hours a day, nightclub and swimming pool bars with unlimited national drinks, a selection of international drinks and an additional 2 bars, which are exclusively for adults only, located in the Barceló Bávaro Beach. Alcoholic drinks may only be consumed by over 18s.
Facilities and services
Foreign currency exchange in the reception area
Club Premium VIP lounge. There is an additional charge for the rest of the guests.
Chill out lounge with Caribbean Sea views
4 swimming pools, including swimming pools for children, swimming pool for adults and a semi-Olympic swimming pool.
Towel and sunlounger service on the beach and swimming pool area.
Cabins in the swimming pool area
Barcy Water Park with water castles, slides and waterfalls located in the pool
New Pirates' Island Water Park with wave pool. Subject to an additional charge
Day and night time activities for all ages
Miniclub with crib area
Night-time nursery (from 18.00 - midnight)
Maxi club with games for teenagers
Nightclub for teenagers
Pool and giant chess
Free access to the daily show at the Gran Teatro, with drinks included
Casino open 24 hours. (for over 18s)
Nightclub with drinks included from 23.00 - 03.00 for over 18s.
VIP lounge exclusively for Club Premium guests There is an additional charge for the rest of the guests.
Free train that runs from 08.00 to 04.00
Virgen de San Salvador chapel
Room service for meals included for Club Premium guests only. There is a charge for alcoholic drinks.
Safe in the room
Taxes and tips included
Activities
Kayaks
Pedal boats
Diving masks in the swimming area
Basic windsurfing
Basic sailboats
Basic catamarans (hobie wave)
Other services included
Merengue, bachata and salsa classes
Spanish lessons
Catholic mass celebrated regularly in the San Salvador chapel